As you approach retirement, there is often concern about living on a tight budget. How can you manage your finances and budget to ensure that you can maintain a good standard of living and still enjoy activities that you've become accustomed to? In this article, we will discuss simple yet effective methods to do just that.
Even if you are concerned that you have not built up enough savings as you had hoped to do, we have some tips for you to negotiate this task with some smart thinking and a positive attitude.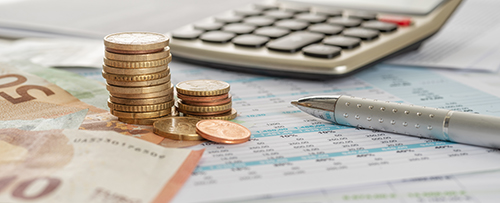 FOOD AND NUTRITION
It is widely known that accommodation, fuel and food costs are the top 3 expenses in most people's lives. Food, however is the easier of the 3 to tackle and make proven effective changes to reduce costs and still benefit from nutritious and adequate meals.
Whilst it can be a tedious task to prepare a meal for one or two of you, it is always the cheaper option. You may be tempted to take the easy route and order a takeaway instead, but those extra little costs add up over time, accumulating to an amount that could have been better spent on important necessities. The message here is, learn to cook. It may sound harsh, but there are far more people in the world who have no cooking skills than you realise. So, no, it's not just you! By opting to cook a small home-cooked meal, you will quickly become aware of the savings you're making on food. And if cooking really isn't your thing, try and make it a fun, pleasant experience. Put on some music, listen to a news channel or whatever interests you. Also, there is no reason why you have to cook every night. With a little forethought, you can reduce the amount of time that you spend in the kitchen by cooking larger portions of food 2 or 3 days a week, and storing them in the freezer for the remaining days. Simply heat and eat!
Remember, ready-cooked frozen meals that you buy in supermarkets are often highly processed and contain additional chemicals that are not good for your health, so try and stick with natural ingredients that you can choose yourself and cook the meal of your choice.
It's a good idea to stock up on items that are on special. With a little research and price-watching, you will know a special deal when you see it.
In cases where you need care and are unable to prepare your own meals, there are special care retirement villages like Garden Grove that offer meals, accommodation and additional activities, should your budget allow for it.
HOUSING AND ACCOMMODATION
Costs associated with putting a roof over your head are generally quite high, and when choosing a home, there are several things to consider, including cost, potential maintenance costs, as well as proximity to shops and family.
Since changing homes is not a simple task, you need to think wisely before making a decision. Whether you intend to stay in your family home, downscale to a smaller unit within a complex, or move into a retirement facility, remember to consider all of these factors.
TRANSPORT AND CARS
As we get older, the desire to drive a flashy expensive powerful car becomes less important, if at all. Downscaling on engine size and fuel economy and type can have drastic cost saving implications, therefore it is a good idea to spend some time researching cars or other modes of transport. Remember to take into account the fact that smaller cars' annual licence fees are cheaper than that of large cars with bigger engines. Also, your insurance premium is guaranteed to be lower if you drive a small economical car.
HEALTH AND MEDICAL COSTS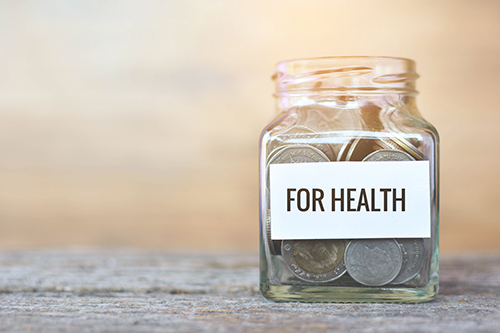 Medical costs are often extremely costly, and medical aids are not necessarily cheap. This type of decision requires a great deal of thought and research. Get multiple quotes and discuss options with your financial adviser, friends and family to determine which medical scheme and plan is optimal for your needs. Most medical aid service providers offer hospital plans that are fairly reasonable, and provide peace of mind that you will get private care in the event of an emergency. If you have any doubts or uncertainty about your medical benefits, don't hesitate to contact your service provider to clarify all details. You may also want to look at obtaining additional gap cover, which is usually quite inexpensive.
GIFTS AND SPENDING
There comes a time when money is simply not freely available to splash out on gifts for grandchildren and other family and friends. As hard as it may be, and as much as you love your family members, you need to reduce the amount that you spend on gifts and rather devote more time to them, which, naturally, is priceless.
Unfortunately, you'll need to curb impulse spending. Instead, make a list of things that you need, not want, and when you go shopping, stick to the list. Exercising more control over this aspect of your life has tremendous benefits.