Choosing a retirement home can be incredibly daunting and overwhelming for many families. Most often, cost is the deciding factor when faced with this task, however taking a holistic approach can put everything into perspective. In order to alleviate the pressure of making such a life-changing decision, it is recommended that you spend some time researching and preparing before you or your loved one needs to move into a retirement facility.
There may be many different types of senior housing options near you, which can make it challenging to choose the one best suited to yourself or your senior loved one's preferences and needs. Important things to consider include cost, safety, accessibility and quality of life. A tranquil and peaceful environment is also of prime importance.
Equipped with a multitude of facilities and benefits for all residents living in the complex, Garden Grove is the perfect retirement home to spend one's retirement years. We have created a senior safety & well-being checklist for you to consider when purchasing a retirement home: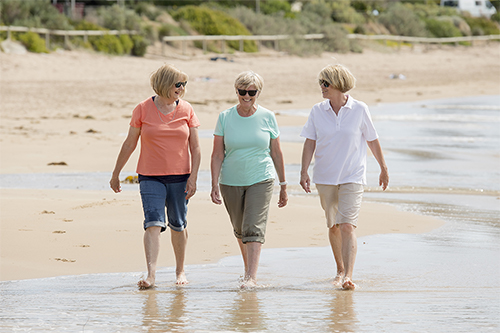 Food, nutrition and kitchen safety
We have all heard the adage, "A healthy body means a healthy mind." Eating nutritious and healthy food is of extreme importance to maintain good health, regardless of age. Adequate sources of important nutrients including protein and calcium are vital for ensuring that the human body continues to function at optimum level. Garden Grove offers all residents a healthy and nutritious breakfast, lunch and supper, prepared by qualified and experienced staff.
Fitness, Well-being & Exercise
Speaking of healthy bodies and minds, we are all intensely aware that physical activity and exercise are essential to our health, and we should always aim to make exercise part of our daily routine and lifestyle. Numerous studies highlight the health benefits associated with exercise, and it becomes even more important as you age. Regular physical activity helps improve your mental and physical health. At Garden Grove, we understand the importance of regular exercise, and offer our residents the opportunity to participate in physical activities such as Monday beach walks. These activities also encourage social interaction, which promotes a healthy mind.

Health status and medications safety
It is vital to understand the condition and status of your own, as well as your loved one's health when looking to purchase a retirement property, as you may need extra care and support when it comes to health. Garden Grove has an in-house clinic with a registered sister and trained staff who are able to assist residents at all times. Services include blood tests, flu vaccinations and the dressing of wounds, as well as administering injections. Trained staff will assist all residents with doctors' and hospital appointments
Household safety, security and mobility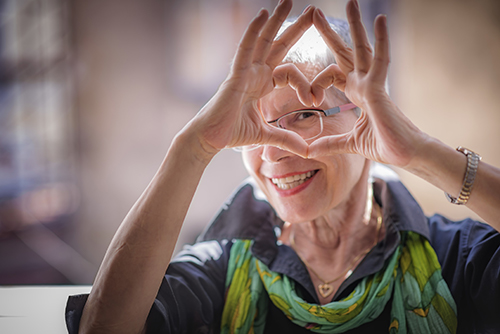 Choose the right retirement option that provides you or your loved one with uncompromising safety and security measures. Mobility and easy access are primary needs for the elderly. A retirement home that caters for the elderly, especially those who are incapacitated, should be the retirement home that you invest in. Garden Grove is a safe and secure retirement facility in the heart of Musgrave, Durban. 24-hour security ensures the safety and well-being of all residents. In addition, the complex offers secure parking and lock-up garages and is structured in a way that facilitates ease of access, enabling residents to move easily from one area to another.
Convenience, safety and ergonomics
Consider the ergonomics, convenience and location in which the retirement complex is based. Convenience and safety are important factors to consider. It is clear why ergonomics are important considerations for seniors and the disabled. As we grow older, our joints, bones and muscles weaken, therefore we need support when it comes to mobility and ergonomic design. Garden Grove's goal is to make aging easier, safer and more comfortable for our senior residents. Furthermore, Garden Grove offers a convenient central location, and close proximity to shopping malls, restaurants and churches.