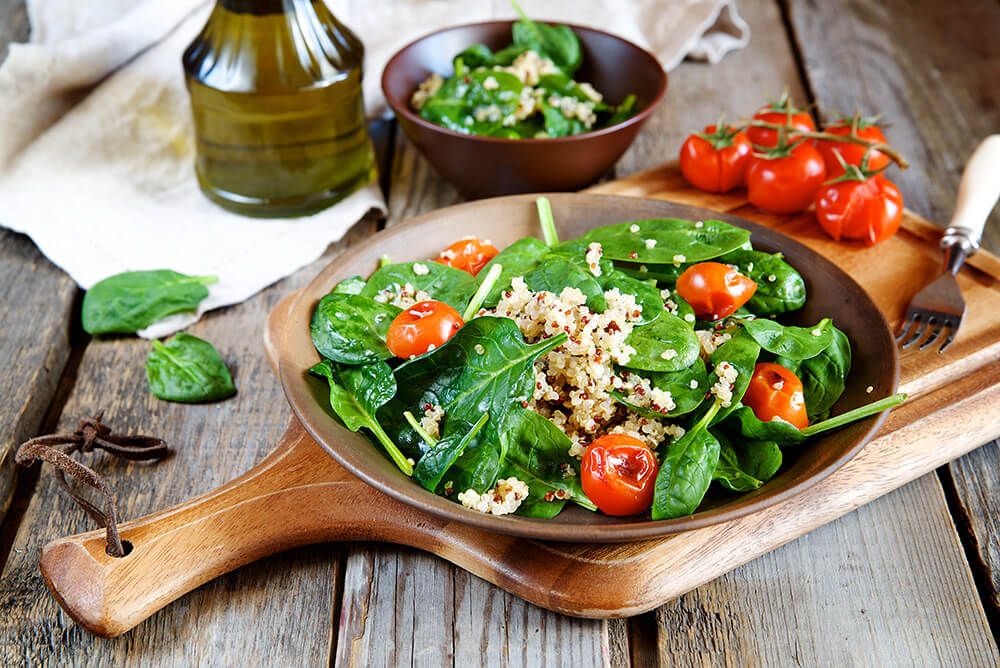 1. Potato salad with a twist
What's Christmas lunch without granny's classic potato salad? Potato salad is always a hit and goes well alongside just about anything, including turkey, chicken, lamb, beef, or pork. You can switch things up this festive season by adding dijon mustard mayonnaise to the mix for a tangy new taste rather than regular mayo. Read the full recipe here.
2. Refreshing green summer salad
Looking for something light? This refreshing potato, pea, and mint salad with a creamy yoghurt dressing is the perfect fit for your Christmas table. Easy to make with only seven ingredients, you'll be adding a vibrant side salad to your table in no time! Follow the recipe here.
3. Summer quinoa salad
A summer quinoa salad is ideal for the hot festive season! Not only is it tasty and refreshing, but its visual presence will surely impress everyone at the dining table this holiday season. The summer quinoa salad is perfect as a side but hearty enough to enjoy on its own with all the best ingredients summer has to offer. Read the full recipe here.
We hope these festive summer salad recipes make you the star of the show this season! Happy holidays!