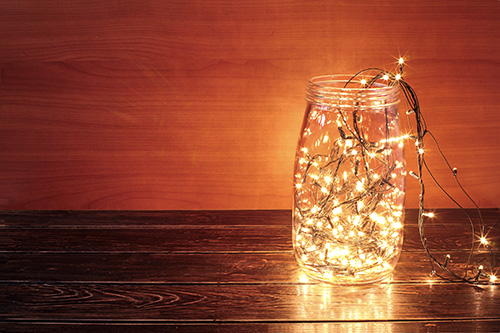 Load shedding is never convenient, nor are unexpected power outages. We understand how this can affect your schedule, that's why we've created a Load-Shedding Survival Guide with valuable tips that will brighten up your dark times a little more!

1. Keep a fully charged power bank on hand to stay updated and connected.

2. When it comes to meal planning during load shedding, keep a flask of boiling water around so you can still enjoy a hot cuppa or even a cuppa snack!

3. When the power goes out, you can still keep the lights on with battery-operated fairy string lights. They offer a surprising amount of light and are a pleasant pick-me-up to look at around the house.

4. Smart lightbulbs that charge up and stay on when the power goes out are also a great option to opt for if you want something a little more simple.

5. Need a pick me up when the power goes out? Boost your mood and set the ambiance with battery-operated candles for a gentle glow.

Knowing your load-shedding schedule and preparing in advance is always recommended, but it isn't always easy when you're having a busy day. We hope the tips we've shared above help you in those moments of need and shed some light on your situation!